Top 5 Wednesday is a weekly topic created by gingerreadslainey over on Youtube. There's a Goodreads group here, where you can sign up and take part each week.
First of all, I'd like to apologise for missing last week. It was my grandad's birthday, and I had a lot of stuff going on, and I just never got round to posting. On one hand, I'm glad I took the day, but on the other I'm a little annoyed that I missed a post because I was doing so well. Second of all, I'd like to give you a heads up. College starts for me again in the first week of September and I'm taking four subjects that I am determined to study properly for. Posts may be few and far between because of that, but we'll see.
For now, let's get on with this week's topic: series I wish had more books.
The Blood of Eden trilogy by Julie Kagawa
I know I mentioned before that I want to know more about Kanin from this series, but my want for more doesn't end there. I'm interested to see Allie's life with her mother before she became a scavenger, life at Eden, and Allie's life after the events of the trilogy. Basically, I'd love to have a prequel, sequel, or spin-off. This is one of my favourite series and I wish there was more to it, because I loved all the characters in their own special ways and I don't quite want to let them go.
Now I know there are actually two series in The Spiderwick Chronicles, and I have read both, but I'd like to see more from the original series. I know that they're children's books and are short because of that, but as an invested teen reader, I'd like to see more. I want Jared and Simon to meet more creatures and have more adventures, I'd like to see them before they moved house. I'd also like to see something from Aunt Lucinda's perspective and all the adventures she had.
Mind Games by Teri Terry
This one is a bit of a cheat as it's a stand alone rather than a series, but I think we can excuse that, right? I really enjoyed this, even though it was science-fiction and heavily based on computers. However, I do wish there had been more explanation of the world and all the technology, as well as a bit more information on Luna after all the Shacker stuff. I feel like a prequel or a sequel could pad things out more and help me understand everything a bit better, but at the same time I think it worked really well by itself. Maybe just a novella to go with would be best.
A Series of Unfortunate Events by Lemony Snicket
I've mentioned this series before in a Top Five Wednesday post and it's made it into this one for the exact same reasons. I want more about the Baudelaire parents. I want to know just who and what they were. I want books where Sunny, Violet and Klaus grow up with their parents and live happily ever after. Impossible, I know, but I still want it. I just want more details about the family in a prequel series, maybe leading up to the fire and explaining that in more detail.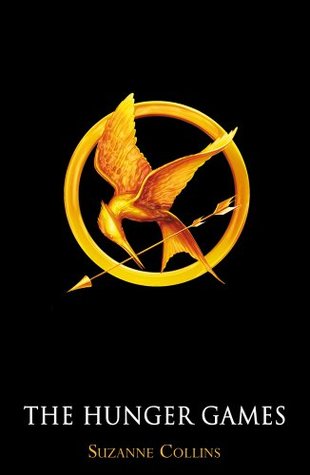 The Hunger Games trilogy by Suzanne Collins
This is a total no-brainer given that it's one of my all time favourite series. I cannot even begin to explain why I love Katniss and Peeta and Finnick and Prim and everyone else, I just fell in love with the entire trilogy upon reading it. However. My absolute favourite parts were the bits in the training centre before the Games and then the Games themselves, and I want more of that. I want more of the Gamemakers coming up with the arenas, more of the original uprising, more of the earlier Games, more about the types of training they underwent, more in the arena. More, more, more.