Top 5 Wednesday is a weekly topic created by gingerreadslainey over on Youtube. There's a Goodreads group here, where you can sign up and take part each week.
This week's topic is our top five favourite fictional cities. I really had to scour my shelves in search of five, as the things that instantly came to mind were entire worlds or places that actually exist in real life. In the end though, I did manage to come up with some.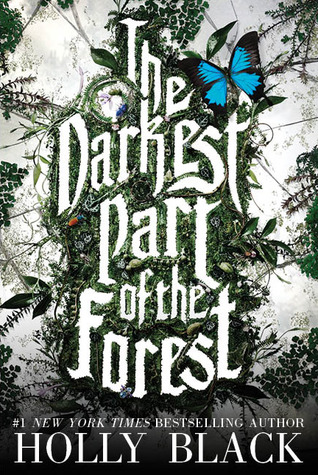 Fairfold
A bit of an odd one, given that I didn't really enjoy The Darkest Part of the Forest. However, I cannot deny that the town of Fairfold does intrigue me. It's filled with magic and fey and everything that comes with that, including changelings and tricks pulled on any strangers. Unless you're a local, Fairfold is an interesting place but not a friendly one, so it's a wonder why so many people visit it. To me, the idea of a city filled with magic seems like it has the potential to be fantastic, but the fact that it was set in the modern every day world is the reason as to why it's number five on my list.
While all the provinces of Illé
a are no doubt based on places in America already, I'm interested in Angeles. Mostly because of the fact that the royal family lives there and the palace is there, but also because that's where the Selection takes place. I feel like being in Angeles would give you a fantastic view of what goes on during the process, more so than the book gives as it's only from America's perspective. That and the whole idea that Kiera Cass created with the Selection really interested me, and I'd love to really enter that world.
Castle Rock
As a love of Stephen King's work (and also as someone who aims to read all of it in their life time) I had to include Castle Rock on my list, even if I wouldn't necessarily want to visit. It was a toss up between this and Derry, but given as I've read more where Castle Rock is feature - or at least mentioned in passing - I went for this. The fact that King created not just one but three fictional cities in a state that already exists baffles me, if I'm honest. I just don't see how it can be done if you already know the geography of a place. King pulled it off though, and Castle Rock serves as the backdrop for numerous tragedies that - let's me honest - would make a good tourist trip. People visit sites of Jack the Ripper, so they'd no doubt try and visit Needful Things or find the field were Cujo was bitten.
New Covington
I promise, I will stop mentioning this series at some point, but it's one of my absolute favourites so for know you're just going to have to deal. The whole idea of having the vampires and the humans who provide them with food living within walled cities, with fringers scavenging and fighting off rabids outside really captured my attention. The way Julie Kagawa desribed New Covington created a perfect picture of it in my mind and the way everything worked instantly made it one of my favourite fictional places, despite how abysmal it is.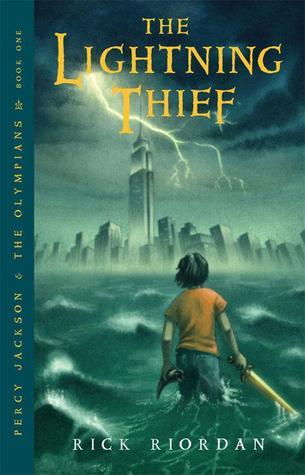 Camp Half-Blood
Bear with me with this one. I know it's not technically a city, and that technically the city it's based in already exists, but for the sake of this post let's forget that. Given the fact that there are magical borders protecting Camp Half-Blood, it probably doesn't exist to the normal people along the Long Island Sound. And who wouldn't want to visit a demi-god camp? I've even tried making a mini Camp Half-Blood on Sims, so I'd definitely want to see all the cabins, the Big House, all the training equipment, and of course the dragon that guards the Golden Fleece.